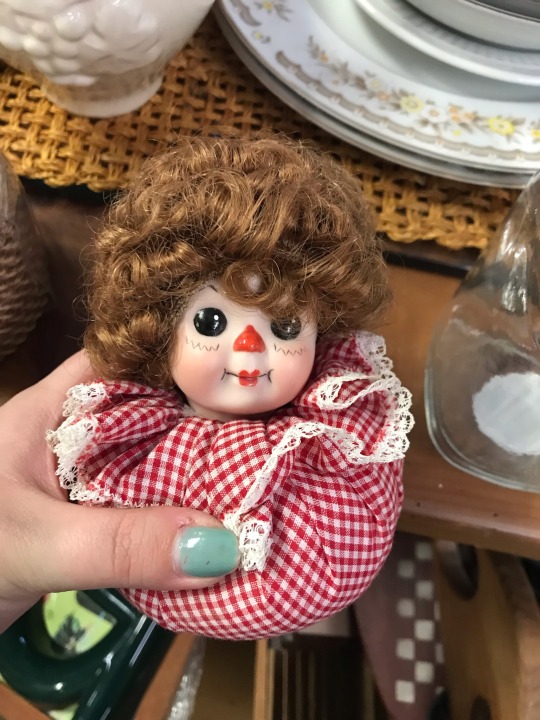 WOW my local charity shop paid off today with some super shifty items
1. A relic from the past
2. Weird segmented giraffe? Giraffe and a caterpillar had a baby?
3. Framed, weird watermelon art?
4. The snowman who went to Sephora's and tried on too much lipstick
5. Haunting, eyeless, soulless Santa
6. Bean bag baby head? Nice 👌
7. Super chill wooden cat 10/10 woulda brought home but was MONEY
8. Onion piggy friend!
9. Two spouted tea pot? Tea for two at once? TEACEPTION